As my life is pretty much summed up by the term "motorsport freak", I'm aswell in designing some real-life fantasy trash. I'll present some examples of my gladly wasted free time here
Hope for some others joining in!
First of all, the Schwabenring circuit in my birthplace, Ulm (Germany) as I've developed it together with Mart1n and showed on Facebook a year ago.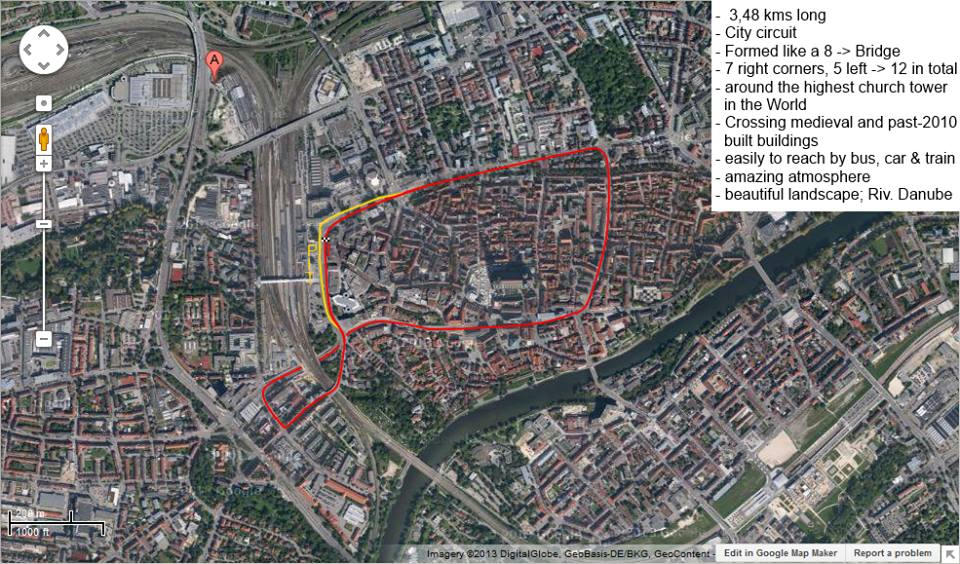 Could be used perhaps for DTM or lower formula Series, like F3 but also for F1. Too long for Karting and difficult to realize due to traffic infrastructure and tram ways, but not unrealistic IMO.
Second one, a street karting circuit around the area I live, Blaustein (also Germany).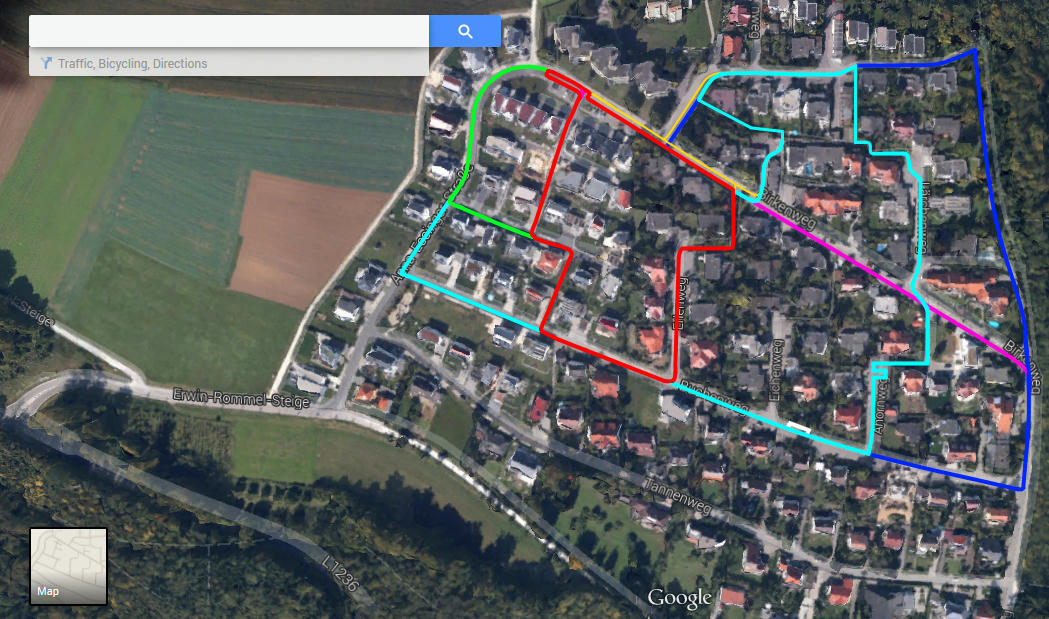 The different colours show different layouts, with the red line being the main layout and the yellow lines as pit areas. Track would go counter-clockwise, btw. The red layout is easily realizable, as traffic is obviously not that important there and alternative roads could easily be created for a weekend a year.
I'm also deeply into car designs, but I won't release them yet, as I'm afraid of the horrible aerodynamic designs recieving hard critics (not like I care, but I have one big main project which is really personal there).
Anyways, I hope to see some designs from you out there aswell!